No need to work like a dog…let us!
Bubbles and Biscuits Pet Spa & Social Club in bonita springs
Bubbles and Biscuits is a Pet Spa and Social Club for dogs. Bubbles and Biscuits provide an experience that will nourish your soul just as much as it does your dog's soul and body. We believe in bringing the community together through animal care, so we offer more than just grooming services. Our menu includes daycare, training, doggie day camp, self service bathing, assisted baths & full grooming services.
We are two friends who became family; our chosen family. With over 40 years combined experience in the animal industry on several levels, we have run 2 separate successful businesses while never losing sight of what truly matters: Our animals and clients are family! 
Bubbles and Biscuits Pet Spa & Social Club is a space created for pet lovers to gather, learn, share and support each other. The company provides easier, safer and healthier solutions to caring for your pets while building a community through friendship and fur babies.
It takes a village… Become apart of our village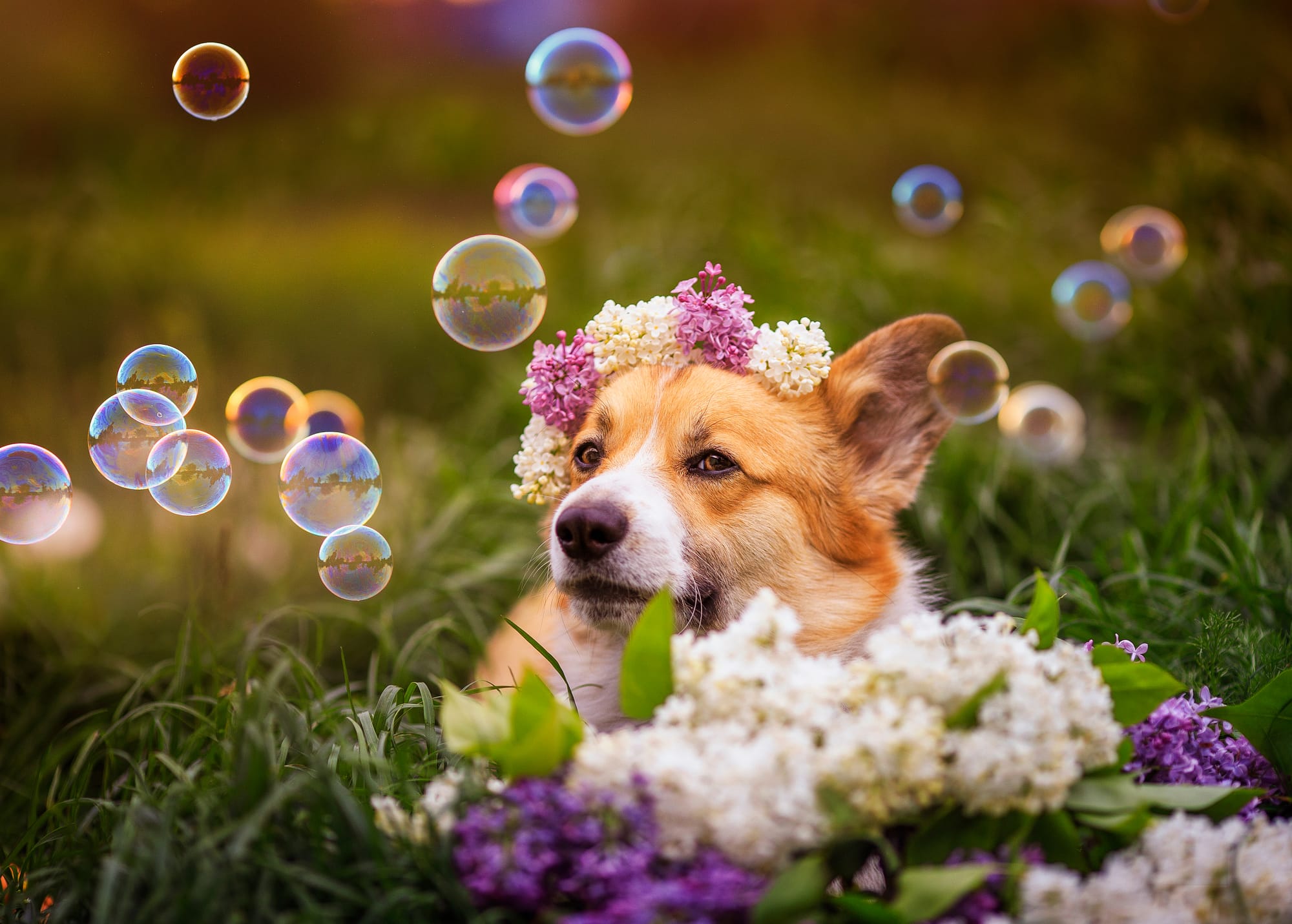 $15 - $30
Spa Wash - Self Service Dog Wash
When you do not want the mess or the hassle, that is when you come to us. We have raised tubs for comfort and ease on your back and knees. And our tubs have safety features for your pet, with easy access, safety restraint systems and non-slip ramps.
$30 - $60
Luxury Wash
This is our next level of less hassle, let us do the work without a full grooming. Our professionally trained staff will do the work for you. Please call ahead for availability. We include the brush out, bath, ear cleaning, nail trim and drying. Additional charge for de-matting, excessive coats or difficult personalities.
Our highest level of hassle free, let us give your fur baby the Posh Spa treatment. Our professionally trained groomers provide all the knowledge, love and compassion for a positive and low stress groom. This individualized care does require an appointment to ensure the quality of service.
$45 per day
Daycamp Social Club
You drop your dog off at Bubble and Biscuits, we love them, teach them, and design their day to be both mentally and physically enriching. We specialize in fun and Good Habits! Monthly packages are available.
$95 per day
Day Train Services
Our Drop off Day training program is an incredible opportunity to give your puppy the education he or she deserves. With our wide variety of backgrounds and experiences, we can help prepare your puppy for future, real-world encounters: the first vet visit, the first groomer visit, and interactions with other dogs.
Do I need to make a reservation?
Yes and no… For our Spa Wash no reservation is required, however, we do recommend calling to check on availability during peak times. For our Luxury Wash, Posh Spa Grooming, and Day Care, reservations are needed. Same-day appointments may be available. 
Are vaccines required?
We do require all our guests to be current on their vaccines for their safety and others. Please bring documentation and veterinarian contact information with you on your first visit. 
What do I need to bring with me for a Spa Wash (self serve tubs)?
Nothing…. Just your fur baby and yourself. You bathe your baby and have our A La Pup Carte services available to add on.  We provide the rest which includes the tub, shampoos, conditioners, grooming tools, towels, aprons, and dryers. 
What is the Luxury Wash?
Luxury Wash is where we bathe your fur baby for you. Not a groom, so no hair cutting. Our A La Pup Carte is also available with this service. 
What is included in the Posh Spa Grooming?
Our Posh Spa Grooming is our full-service grooming, which includes the hair cut, bath, ear cleaning, and nails trimmed.  A La Pup Carte add–ons also available with this service. 
Do we trim or grind nails separately from any of your spa services?
Yes, we do offer nail trims and grinding as a stand-alone service. 
How long does a Posh Spa Grooming or Luxury Wash take?
It generally takes 3-4 hours for our Posh service and 2-3 hours for our Luxury wash. We do not rush our groomers so as not to stress out the fur babies. However, we do work safely and efficiently and will call or text you as soon as your fur baby is finished and ready to be picked up. 
What is the latest time of day that I can come in for a Spa Wash?
Our last time slot for Spa Wash is 1 hour before closing time. This allows an appropriate amount of time for bathing and drying time for you.
How far in advance should I call for an appointment for Luxury Wash or Posh Spa Grooming?
Most of the time we can accommodate you the same day for Luxury Washes. For our Posh Spa Grooming, we recommended calling a few days to a week in advance for the best fit. 
Do you have an age limit or minimum requirement?
Because we value the safety of your fur baby, we require that a puppy be at least 4 months old and be current on their series of vaccines. Grooming a puppy is a little different from a full-grown fur baby. With this in mind, we base the groom on the needs of the individual pet. 
Are there any hidden or extra charges?
No there are no hidden or extra charges to worry about. We do offer A La Pup Carte services and upgrades that can be added on at the beginning of any spa service. Should we notice something is needed or recommended we will always call to explain and offer these services before we do those services.
Bubbles and Biscuits Pet Spa & Social Club is a local, woman-owned business that offers grooming services for dogs. We are committed to providing our clients with the best care possible for their pets. We can accommodate all of your needs! Bubbles and Biscuits strives to provide an environment where people come first by offering customer service above and beyond what most pet groomers offer.
We want to be more than just another pet business – we're a place where pets feel at home and so do their owners. Our goal is not only to make them look great but also give them something they deserve: socialization with other dogs in a safe, clean and fun environment.